And today I am officially in high school and out of elementary. Well, I go to a private school, so we consider 8th grade high school.
We're out for the summer! 190 days have been checked off the calendar. Cue the pool parties, late nights, mosquito bites, and tank tops.
And since I love trying to o more things, I decided to make a list of things I want to accomplish this summer. June 21 -September 4. About 175 days to accomplish everything.
Read 80 books
This seems manageable for me because I can read a book a day. Yes, I know, I'm an insane book lover/book-worm.
2. Win July Camp Nanomawrimo
I've participated in Nano twice, but both times I barely reached 50%. 😦 But, I have faith in myself to get things done. Even though I have to Macro edit and I don't really know too much about it.
I'm gone for 10 days and won't be able to work on it then, but we still have 21 days to get 45-50 hours in.
3. Try a new hairstyle
I'm not even going to attempt the hairstyle in the picture. I'm a person who usually scrapes her hair into a ponytail and calls it good.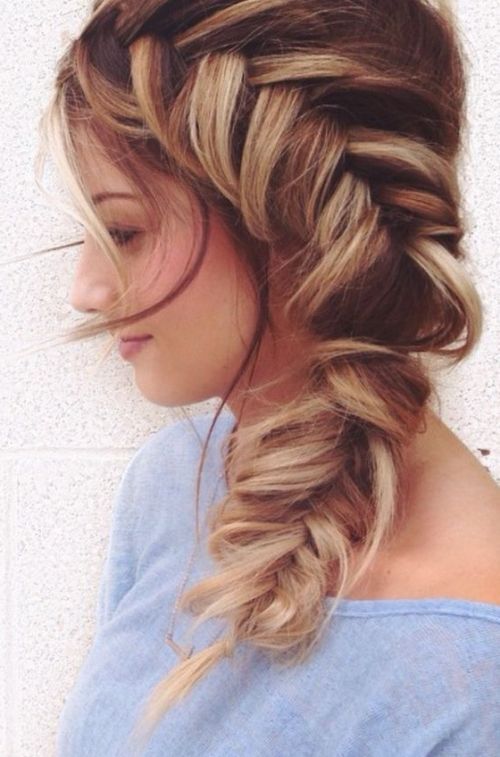 So this summer we will accomplish the fishtail or french braid! I can do fishtail in my doll's hair, but it ends there.
4. Post every week
I plan to post every 7 days or so. That includes, Silverfoxstudios, Carlye's Camera, and my YouTube channel, Silverfoxstudios.
With the exception of my YouTube when I'm camping of course.
5. Finish my summer movie
I'm making a stop-motion doll video that is longer then my usual ones. It is about a road trip disaster. I'm really excited about it.
I plan to finish it before July 10, because I'm going to be busy right around there to film and edit.
6. Do something different every week
I want to try new things, so why not make it a challenge? Some of the things could be random or they could be productive. If you have any ideas for things I could do, comment down below as I would love to hear them.
7. DIY something
This could honestly be anything. I have a couple of ideas such as a pair of shoes or a T-shirt.
I don't want to do the common DIY's such as wrapping a pen in ribbon. I'm thinking of something out of the box. Maybe decorate a notebook cover, or something useful.
8. Finish writing and planning out Season 2 of Trying to Trust
I'm not even finished the first season and I have a slight outline of the next season. That is a prime example of my freaky organization skills.
And the next season requires tons of extra characters, props, and sets. I'm planning to work on it for the entire summer.
9. Have at least 3 sleepovers
This might seem kinda stupid, but when you are busy in the summer and want to organize a sleepover, it can be a real challenge.
I always have my friend Jemima over, but she now works Tuesdays and Thursdays. I pick blue berries everyday for June and July. We both have family plans that take up the time. Sundays are off-limits due to church. So that doesn't leave a lot of time.
10. Successfully bake something
Every time I try to bake something, one or another thing will go wrong.
One time Jemima and I tried to make purple cookies using food coloring, but after baking the cookies looked like raw meat.
The second time we tried to make s'more cookies by added marshmallows to the chocolate chip batter and they ended up being stained green and hard as hockey pucks.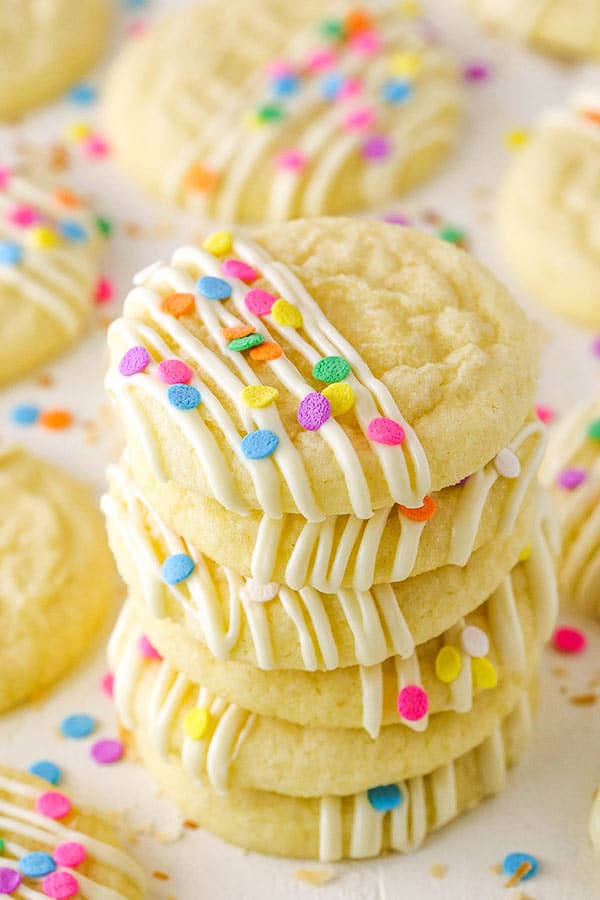 The third time we made them at my house. We mixed up all the ingredients when I realized we didn't have any sugar or flour. The thing is, my mom doesn't eat that unhealthy stuff, so we don't have it in the house. After a frantic phone call, we ended up using coconut sugar and oat flour. Still the wrong flour, but they ended up half decent.
At the end of the summer, I will post a recap telling you what I did or didn't do.
Have a great summer and don't get sunburned or collapse due to sunstroke. That is my challenge for you.
What are your summer goals? Comment down below
– Carlye